Other Products to Compliment
DJ Booth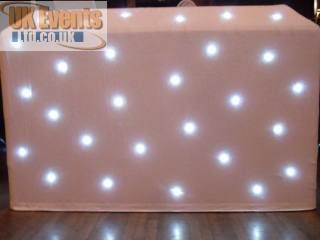 Starcloth DJ Booth
The DJ starcloth booth compliment the starcloth backdrops perfectly. Make your event match throughout..
LED Uplighters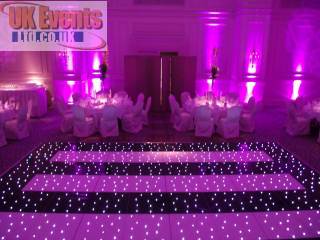 Room Lighting
Add colour to your function room with LED uplighters.
Colour Changing Cube Tables/Seats
LED Wireless Furniture
If you are looking for some funcky vibrant furniture, look no further. check out our range of LED wireless furniture.
Starcloth Hire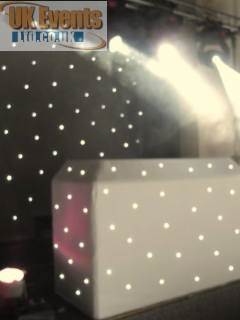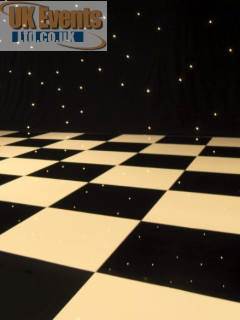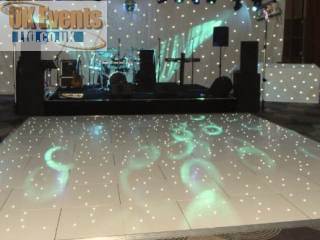 Star Cloth Backdrop Hire

Star cloths are a good way of making a wall stand out. We tend to hire starcloths as backdrops which are ideal as backdrops for bands and discos.
You can order either black or white starcloths. We also have matching DJ booths in white or black.
Book a disco package with your starcloth for a complete matching set.
Uplighters and a starlit dance floor are also a good partner to the starcloth.
Each starcloth is 6m x 3m in size and is held up on a truss system which is then winched to the required height.
We can starcloth an entire room including the addition of fire exit signs to comply with health and saftey regulations.